Dr Chané Paulsen
Obstetrician and Gynaecologist
Supporting all aspects of women's reproductive
health in a safe, caring and
non-judgmental environment.
Contact Dr Chané Paulsen
Getting in touch with an obstetrician and gynaecologist can be a significant step. I ensure every patient feels nurtured, cared for and satisfied with the health decisions we make together.
Rest assured knowing your medical, social, emotional and cultural needs are my priority, and that I am here to support women's health during all stages of life.
Location
5 Mediese Sentrum, 71 Fairbairn Street, Worcester, 6850
Phone: +27 23 753 0488
Email: drchanepaulsen@gmail.com
HPCSA Reg No: MP0754331
Practice No: 0160000935522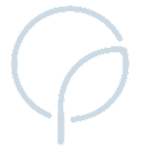 Make an enquiry
To find out more or make an appointment please call +27 23 753 0488 or fill in the contact form.
       Dr Chané Paulsen
Obstetrician & Gynaecologist